Alyssa Jefferies
Alyssa Jefferies brings twelve years of experience in nonprofit management, marketing and fundraising. She currently works for Meyer Partners as a Fundraising Account Director. Prior to this role, she served as Director of Donor Relations for JDRF International; as Development Manager for PAWS Chicago; and as Development Associate for The Anti-Cruelty Society.
In her role with Meyer Partners, she provides expert marketing and fundraising solutions to advance the missions of an array of nonprofit client organizations.
When she's not fundraising or cooking lasagnas for Lasagna Love families in Chicago, she can be found playing dress-up or dinosaurs with her son and daughter!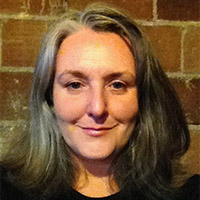 Erynn Peterson
Erynn is currently the CTO of Drizly and has over 15 years of experience in product and program management with companies such as Amazon and Microsoft. She has been on the board of directors at Girl Develop It, a non-profit that teaches women coding and software development skills.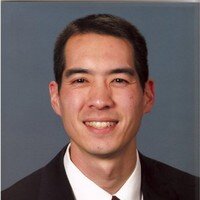 Jason Chen
Jason Chen is a senior NPI Operations Program Manager for Amazon Robotics. He holds his Bachelors from the US Naval Academy, his Masters of Philosophy from the University of Oxford, and his MBA from MIT Sloan. After spending 6 years as a nuclear submarine officer, he moved on to work at the Pentagon. After the Pentagon, he worked as a Supply Chain Project Manager for Philips Healthcare.
Annica Blake
Annica Blake is the Managing Director of Business Development at ThinkLabs. . She has worked with senior executives across all verticals and brings a wealth of experience in qualitative and quantitative research tied to strategic decision-making.
Before joining ThinkLabs, Annica was the COO of Dropwise Technology corp and before that the Global Head of Research Services with Integreon.
In addition, Annica has designed and led numerous corporate research and strategy engagements involving capital investment in foreign markets, corporate, regional, and business unit level strategies.
Hana Cluff
Hana Peljto Cluff is the Head of Data Strategy for Acrisure's Technology Group. She leads the vision, strategy, implementation, and partnerships across all data-related initiatives, grounding capabilities for Acrisure to be the most tech-enabled insurance broker in the world. Acrisure is the fastest growing broker in the US and top 10 largest globally. Previously, Hana led the innovative and transformational growth of data and analytics in the media & entertainment space, as the founding member of the Applied Analytics group that originated at Legendary Entertainment and was eventually sold to WarnerMedia, a parent company of leading brands such as Warner Bros., HBO, and Turner. Prior to entering the media space, Hana spent time strategy consulting at OC&C in the company's Boston and London offices. Hana played professional basketball in France's top women's league for several years prior to embarking on her business career.
Hana holds an MBA from MIT Sloan School of Management, where she received a Forte Fellowship and a Siebel Scholarship, the latter of which is granted to 5 exceptional students in the class of over 400. Hana pursued her passion at sports while at MIT, co-leading the 2011 MIT Sloan Sports Analytics Conference, the largest pre-eminent sports analytics conference.
Hana is originally from Sarajevo, Bosnia. She has resided in 7 different countries and speaks multiple languages. She currently lives in Abu Dhabi, United Arab Emirates with her husband and two young children.