Emmy Poehlman
Evaluations Director
Emmy is a dog mama to her puggle, Gus. She loves baking, cooking, and spending long summer days at the beach. She is currently pursuing her Master of Social Work at Columbia. She is passionate about addressing issues regarding healthcare, criminal justice, and food insecurity.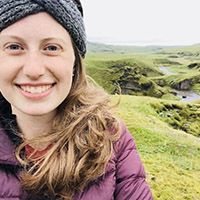 Amy Lieberman
Portal Tech Specialist
When Amy isn't baking lasagna, she loves to go camping, bike, tap dance, and MacGyver creative solutions. Her simple pleasures include wool socks, sticky note checklists, and sunlit porches. Formerly a middle school math teacher, Amy is now a software engineer in Boston.
Megan Gotimer
Regional Director, Mid-Atlantic
Megan became involved with Lasagna Love in September 2020. She currently lives in Raleigh, NC with her husband and works at Duke University as a Staff Specialist for Student Records. When not making lasagna, she loves hiking, trying new recipes, and getting cozy with a good book.
Marci Sieracki
Volunteer Program Director
Marci is a CPA who lives in Chicago with her two daughters and husband. While Marci loves to read, cook and travel, nothing makes her happier than spending time with her closest friends and family. Marci is passionate about the community and involving her kids, who have already learned the art of creating delicious lasagna.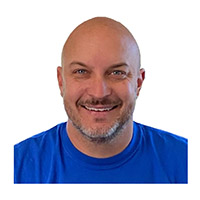 Jeff Haseltine
Regional Director, Mountain West
Jeff joined Lasagna Love in September 2020 as a Lasagna Papa and Regional Leader. He works in vendor risk management for a financial services company and in his spare time likes to travel, cook, ski in winter and hike in summer. He lives with his partner and three miniature dachshunds, (Noah, Ollie & Wally) in Evergreen, Colorado.
Penney Rudicil
Regional Director, Southeast
Penney is a wife, mother, grandmother, business owner, and volunteer, but above all a strong Christian Woman that is here to serve and help others. She lives in Hendersonville TN and enjoys traveling, cooking, and spending time with family. When she joined Lasagna Love she thought she would be making and delivering food, but what she didn't realize is how much her family and her would enjoy and be blessed to help so many families by providing not just meals, but hope.
Alia Zaki Ludwig
Regional Director, West Coast
Alia joined Lasagna Love in the fall of 2020 as a Lasagna Mama. Shortly thereafter she began providing support to the Operations Manager and is now the Regional Director for the West Coast. Alia has extensive experience in the nonprofit sector and is deeply committed to social justice.  Alia also loves traveling and learning about new cultures. Alia lives on the West Coast with her family and a crazy cat.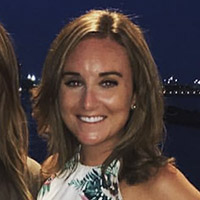 Ashley Keating
Regional Director ME, NH, VT
Ashley joined Lasagna Love as a Lasagna Chef in October 2020. Since then, she has worked on the onboarding and portal support teams, been a Regional Leader, and is now the Regional Director of ME, NH, and VT. She currently lives in Boston, MA working in the events and marketing industry. When not cooking up lasagnas, she loves traveling, reading, fishing on Cape Cod, and her Chiweenie, Cooper.
Allison Jones
Business Development Director
Allison lives in Nashville, TN with her 3 children and husband. She has worked in non-profit, government and Brand Management for Consumer Packaged Goods. She currently runs a Real Estate Investment Business. Her past role for LL was as Regional Director for the Southeast.
Ashley Mudge
Regional Director, TX, OK, LA
Ashley joined Lasagna Love in October 2020 as a chef, moved into the role of Regional Leader of Fort Worth shortly after and is now the Regional Director of the Southwest. She currently lives in Dallas, Texas with her wonderful husband and has worked in compliance and risk management for various financial service firms. When she is not helping support our organization, the leaders and chefs in her region and spreading kindness through delivering lasagnas, she loves traveling, watching and attending sporting events and spending time with family and friends. 
Kelly Andolina
Regional Director, PA/OH/WV
Kelly is the proud mother of two grown boys and her beloved deaf Dalmatian Chloe.  She lives with her husband in Upstate New York and loves to cook and travel.  Kelly manages a technical support team for a software company. She saw Lasagna Love as a great way to combine her love of cooking with her desire to help others in need and joined Lasagna Love in September 2020.
Carla Friend
Director of Training
Carla is the Founder and Executive Director of a Jewish community music organization called Tkiya. She also writes and performs children's music! Carla is very passionate about the startup nonprofit space, so she is very excited to be the Director of Training for Lasagna Love. She lives in Bushwick within Brooklyn, NY, where she also built and manages a community garden on her roof.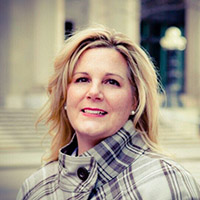 Wendy Agudelo
Regional Director, PR Director
Wendy Agudelo joined Lasagna Love in August 2020 to help spread the word about the wonderful work being done by volunteers across the country. She currently leads Image Professors, a strategic communications consultancy, but slings lasagna noodles on the side. An active mother of three children (including a set of twin boys), when Wendy is not architecting disruptive brand narratives, she can be found volunteering at her children's schools, cheering them on from the sidelines, or organizing the next community fundraiser.
April Croy
Co Collaborations Director
April lives in the Hudson Valley of New York in an old Victorian that she and her husband lovingly restored themselves. She joined Lasagna Love in November 2020 to use her enthusiasm for cooking to help her community, then discovered that her passion for turning every project into a spreadsheet or task list could also be put to use to support Lasagna Love. When not cooking or organizing her spice rack, you can find April working in the garden, reading any book that crosses her hands, or snuggling with her two tuxedo cats.
Bruce Scherzinger
Portal Designer/Developer
Bruce joined the Lasagna Love team in October 2020 shortly after his wife, Eileen (a Regional Leader), joined and he realized the volunteer team would not be able to continue using the method they'd been using to organize the team much longer. He is a software systems engineer in the aerospace industry and has been using Joomla as a hobbyist since it started in 2005 to develop (mainly portal) websites on a volunteer basis. Besides using his skills as a volunteer, Bruce enjoys bicycling, fine dining and wine, as well as traveling to exotic places.
Lauree Barnes
Regional Director CT
Lauree joined Lasagna Love as a chef in Nov 2020 and quickly realized she wanted to be more involved.  She became regional leader of Hartford County, CT and is now the regional director as well for all of Connecticut.  In a former life, Lauree was an actuary turned reinsurance broker but enjoys her current career at home with her wonderful and supportive husband and three children who keep her busy.  When not cooking or baking, Lauree enjoys playing lots of tennis, golf, gardening, and spending time with family.
Erin Selsby
Operations Assistant
Erin Selsby started out as a Lasagna Mama in Ames, IA where she lives with her husband and 3 children. She is a combination of a stay-at-home mom, substitute school nurse, and CPR/First Aid Instructor. She is now acting as the Regional Director of the Midwest while staying active in the Ames, IA area.
Andrea Scullin
Regional Director MA/RI
Andrea has been with Lasagna Love since September of 2020. Andrea lives just north of Boston with her teenage son and his dog. Andrea is a busy mom, working in mental health and pursing her MSW. Andrea is passionate about spreading kindness in communities and uplifting families, which is why she loves Lasagna Love!
Felicia Casper
Interim Executive Director
Felicia joined Lasagna Love in October of 2020, and is the Regional Leader for MN, while supporting other areas in the Midwest. She has years of experience in events and hospitality, and has a passion for helping. She also puts her culinary degree to good use cooking for friends and family, and Lasagna Love! She is fortunate to have help from her two Sous Chefs, her son, and daughter, who are expert Cheese Sprinklers.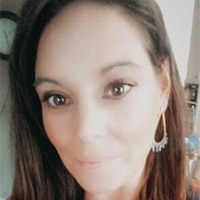 Andria Larson
Chief of Staff
Andria lives on the West Coast and is from all over the U.S. She is a proud mother of 2 awesome little kids and loves a coffee with a good book or podcast in her downtime. She is also an enthusiast of the Arts and music.
Stephanie Stocum
Technical Project Manager
Stephanie Stocum started as a Lasagna Mama in October 2020, become a Regional Leader in November 2020 and has taken on the role of Portal Manager in February 2021. She currently lives in Virginia Beach with her husband and her college-aged daughter and son. She loves hanging on the beach and binge-watching shows on Netflix.
Samantha Koppang
E-Commerce Manager
Samantha's journey with Lasagna Love started as her being the first Lasagna Mama in Texas, which grew to her being the Regional Director for the Southwest. She is now the E-Commerce Manager, as she has experience running an online business as well as product design. Outside of Lasagna Love, Samantha is married to a fantastic man and is the mother to an almost 3-year-old son, named Ryan, 1 dog and 1 cat. The three of them enjoy spending time together playing outside, gardening, running, and being taken on "Ryan's adventures"!
Amanda Ramirez
Social Media & Marketing Manager
Amanda joined the team in November 2020. She lives in Seattle with her husband and daughter, who has also loved becoming a junior lasagna chef! When she's not posting on social media she can usually be found in her garden or at the gym.
Brooke Kruger
Administrative Assistant
Brooke Kruger started out helping with messages here are there, and ended up managing all of Lasagna Love in Iowa. She and her daughter also make and deliver meals to families in need. Her daughter is now a local celebrity having been featured on the front page of the local newspaper.